You can't be a writer and not love books. And while I read quite a bit for work and also in the genre that I write in, I also love discovering books that are just for pleasure and have nothing to do with what I'm writing about.
Today I wanted to share some of the books I've been reading (and loving) recently. Some of these have been on my TBR pile for a long time, while others, like The Secrets We Kept (which I had pre-ordered), I read the day it came out.
You'll notice that most of these are fiction titles. I enjoy reading all kinds of fiction, but I'm also now looking to get into non-fiction so if you have any recommendations, leave them in the comments!
The following are some of my favourite books from 2019 (in no particular order). I hope you get a chance to check them out for yourself!
The Secrets We Kept by Lara Prescott
(from Amazon) "A thrilling tale of secretaries turned spies, of love and duty, and of sacrifice–inspired by the true story of the CIA plot to infiltrate the hearts and minds of Soviet Russia, not with propaganda, but with the greatest love story of the twentieth century: Doctor Zhivago."
As I mentioned above, I had pre-ordered this book and I started reading it the day it was released. I was absolutely gripped from start to finish and the book certainly does live up to all the hype I kept hearing about it. It makes me completely motivated to start reading Doctor Zhivago now.
---
Pachinko by Min Jin Lee
(from Amazon) "In the early 1900s, teenaged Sunja, the adored daughter of a crippled fisherman, falls for a wealthy stranger at the seashore near her home in Korea. He promises her the world, but when she discovers she is pregnant–and that her lover is married–she refuses to be bought. Instead, she accepts an offer of marriage from a gentle, sickly minister passing through on his way to Japan. But her decision to abandon her home, and to reject her son's powerful father, sets off a dramatic saga that will echo down through the generations."
Sometimes you read certain books at the right moment in your life, and Pachinko was that for me. It is an incredible family saga that is beautifully written and keeps the reader completely engaged with the characters and their stories and heartbreaks.
I usually don't like long books, but this story wasn't long enough for me. Not only was this one of my favourite books of the year, but it may just be one of my favourite books ever.
---
No Friend but the Mountain by Behrouz Boochani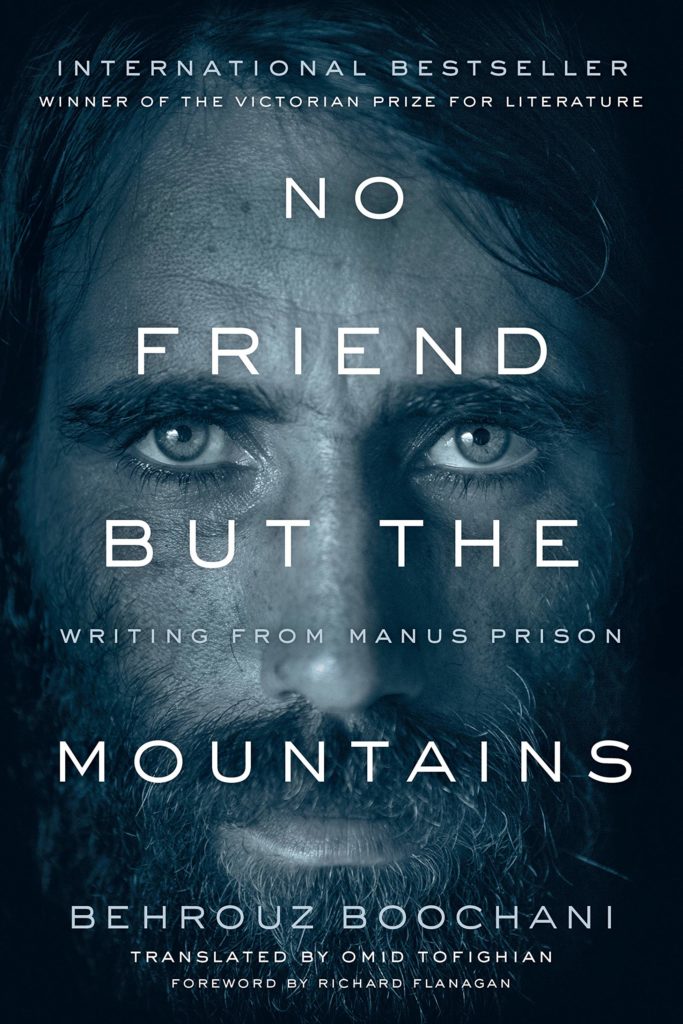 (from Amazon) "In 2013, Kurdish-Iranian journalist Behrouz Boochani was illegally detained on Manus Island, a refugee detention centre off the coast of Australia. He has been there ever since. This book is the result. :aboriously tapped out on a mobile phone and translated from the Farsi. It is a voice of witness, an act of survival. A lyric first-hand account. A cry of resistance. A vivid portrait of five years of incarceration and exile."
The atrocities committed by the Australian government are something that everyone should know and care about. Things definitely need to change for the better.
I don't read a lot of non-fiction (I know I should be reading more and am going to try harder next year!), but this is, without a doubt, one of the most important books any of us could read this year.
---
My Sister the Serial Killer by Oyinkan Braithwaite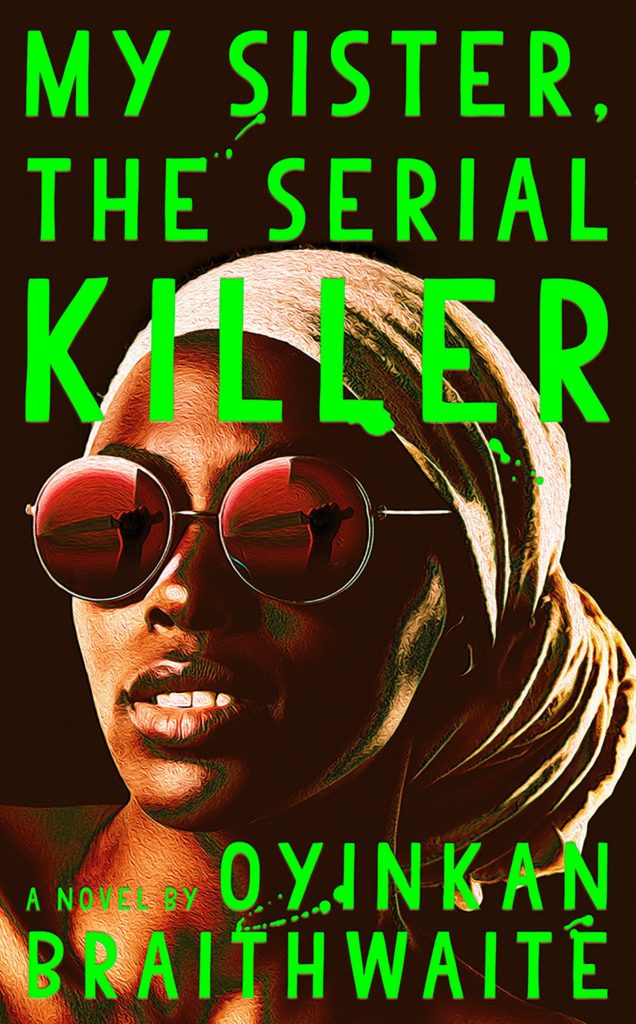 (from Amazon) "Korede is bitter. How could she not be? Her sister, Ayoola, is many things: the favorite child, the beautiful one, possibly sociopathic. And now Ayoola's third boyfriend in a row is dead. Korede's practicality is the sisters' saving grace. She knows the best solutions for cleaning blood, the trunk of her car is big enough for a body, and she keeps Ayoola from posting pictures of her dinner to Instagram when she should be mourning her "missing" boyfriend. Not that she gets any credit."
This story about sister loyalty is really absorbing and darkly funny. I highly recommend it if you're looking for a story with a wicked sense of humour.
---
Normal People by Sally Rooney
(from Amazon) "At school Connell and Marianne pretend not to know each other. He's popular and well-adjusted, star of the school football team, while she is lonely, proud, and intensely private. But when Connell comes to pick his mother up from her job at Marianne's house, a strange and indelible connection grows between the two teenagers—one they are determined to conceal."
I'm full speed ahead on the Sally Rooney bandwagon! I read Normal People in two sittings – it's not long, but it is really good.
There's a reason that no one will shut up about Sally Rooney. She's the real deal. Rooney is able to get inside someone's head and articulate in a perfectly simple way what people are thinking and feeling. Her writing feels like a natural conversations with friends.
---
The Story of a Goat by Perumal Murugan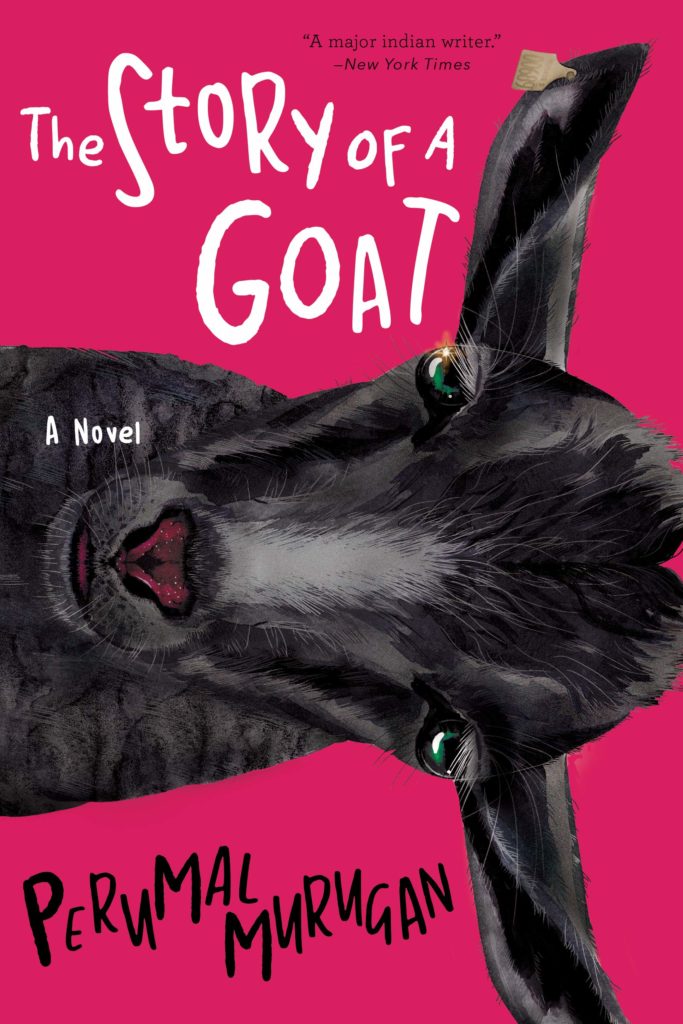 (from Amazon) "In his newest novel, The Story of a Goat, Perumal Murugan explores a side of India that is rarely considered in the West: the rural lives of the country's farming community. He paints a bucolic yet sometimes menacing portrait, showing movingly how danger and deception can threaten the lives of the weakest through the story of a helpless young animal lost in a world it naively misunderstands."
Perumal Murugan is one India's best known writers (he writes in Tamil) and I'm so excited that he's breaking out in the English language too. Now Indians (like me) who don't speak their mother tongues (and others of course) can enjoy his literature as well.
I was lucky enough to receive an early copy of The Story of a Goat (which comes out in early December). I loved this book as much as I enjoyed Murugan's first book, One Part Woman.
---
Paper Lions by Sohan Koonar
(from Amazon) "Told from three distinct points of view, Paper Lions is an epic multi-generational novel about India, set in the years from the advent of the Second World War to the beginning of modern times in the 1960s. In the locality of Raikot, Punjab, the three main characters–Bikram, Basanti, and Ajit–and the people around them, including two newly arrived nomadic tribes, the Bajigars, endure hardships and despair, and find moments of joy, as they face life's challenges."
This is a wonderful multi-generational saga set in Punjab that doesn' shy away from looking at sexism in our culture, the effects of partition, and more. It also has a fascinating cast of characters who leave you wanting more.
---
All the Light We Cannot See by Anthony Doerr
(from Amazon) "From the highly acclaimed, multiple award-winning Anthony Doerr, the stunningly beautiful instant New York Times bestseller about a blind French girl and a German boy whose paths collide in occupied France as both try to survive the devastation of World War II."
I started reading this book thinking that I would be reading a love story. Apparently, I didn't read the back cover properly because it wasn't a love story at all. But you know what? I loved it anyway.
Doerr is a beautiful writer and this is the sort of book that makes you appreciate every sentence.
---
An Ocean of Minutes by Thea Lim
(from Amazon) "America is in the grip of a deadly flu pandemic. When Frank catches the virus, his girlfriend Polly will do whatever it takes to save him, even if it means risking everything. Polly signs up for a one-way-trip into the future to work as a bonded laborer in exchange for the life-saving treatment Frank needs. Polly promises to meet Frank again in Galveston, Texas, in twelve years. But when Polly is re-routed an extra five years into the future, Frank is nowhere to be found. Alone in a changed and divided America, Polly must find a way to locate Frank, to discover if he is alive, and if their love has endured."
This is an excellent premise the story itself is interesting mix – it is literary fiction, a love story and dystopian fiction all rolled into one gripping tale.